There are many ways to give and make a difference – find yours here.
The Tender is a non-profit, in Mount Laurel, NJ, serving the expanding needs of seniors and caregiving families in our community. The Tender is a beacon of hope and support — providing valuable information about caregiving and community resources through our programs, including our Adult Day Center. We hope that supporting The Tender will help you share in the joy and satisfaction we experience working with the extraordinary clients at The Tender.
Our approach starts with building a personal relationship with each client, so they feel empowered in their care and in the community. Our environment offers a warm, family-like atmosphere, in which we focus on each client's individual strengths, giving them a sense of purpose and well-being. We work to engage each client and their caregiver to foster a sense of dignity, purpose and joy that is right for all.
We are so grateful for your donation! Thank you for making a difference in the life of a senior and their families!
If making a donation in dedication (in memory/in honor) of someone, please note this in the comment section. A notification will be sent to their family on your behalf.
If you have any questions, or need assistance, please call us at 856-234-5999 and one of our staff will assist you personally.
To donate by check, send your donation to:
The Tender, Inc.
4501 Church Road
Mount Laurel, NJ 08054
Purchase an Item from The Tender's Wish List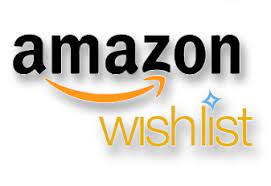 From big items to small items, there is something for everyone! Throughout the year needs pop up and also, we sometimes need to replenish or replace items in our center and recreational spaces. Please consider purchasing an item from our Wish List.  It's so easy! The items get shipped right to the center!
Support The Tender's Fundraising Events
Our annual fundraising events provide much-needed support for The Tender's programs and provide unique opportunities for fun and engagement. Get involved today and join the hundreds of supporters who have shared in our mission and philosophy. These events enable The Tender to purchase numerous items that enhance the lives of our clients and keep our day-to-day programs operational. Our sponsors have played a part in helping caregivers and seniors rediscover what makes them happy and live a life of purpose. From our sponsors to our attendees to our volunteers and guests, everyone involved plays a part in making these important fundraising events a success.
Become a Volunteer
The Tender welcomes anyone who wishes to open up their hearts and donate their time and skills to serving our seniors. There are a variety of volunteer opportunities available. Any amount of time is welcomed and greatly appreciated.
The Tender hosts a golf tournament, a major fundraising event each year, as well as smaller fundraisers throughout the year. These fundraisers take a lot of planning and preparation months in advance of the event day. Volunteers are essential in making these events successful, ultimately benefiting the seniors and their caregivers.
Help enrich the life of a senior today. For more information or to volunteer your time and/or services, contact Kim Zoccali at Kim@thetender.org.
The Tender Adult Day Center is a non-for-profit, charitable organization as defined under the Internal Revenue Service code section 501(c)(3). Tax ID #22-2224241.